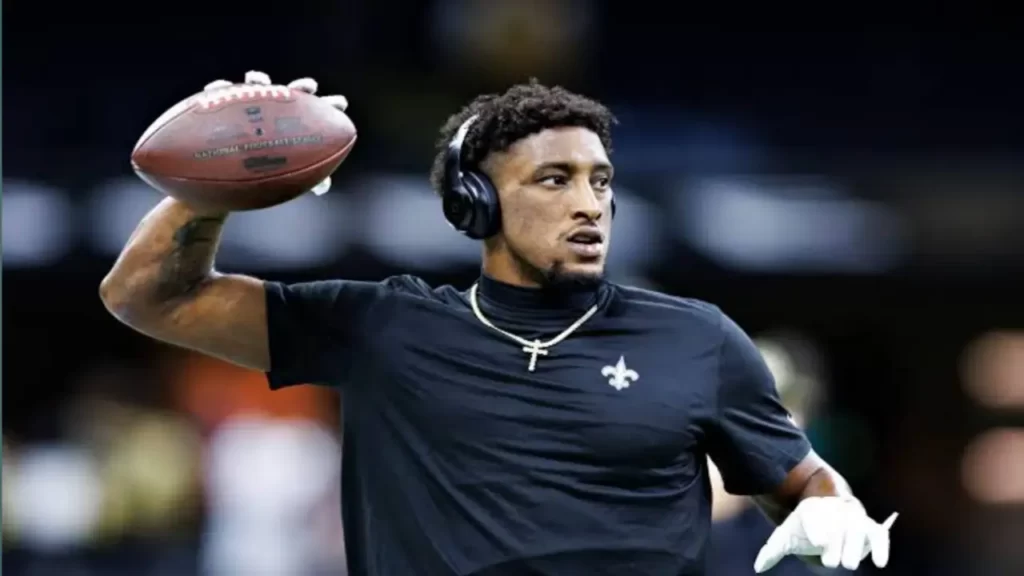 Michael Thomas Placed In Police Car After Allegedly, Threatening Contractor
Michael Thomas : After a neighborhood contractor claimed that Saints wide receiver Michael Thomas had shoved and threatened him near where his car was parked, Thomas was put in a police cruiser.
It is not clear if Thomas was arrested. Saints have said emphatically that they are aware of the event and are investigating further.
Around 5:30 p.m. on Friday, Luis Cifuentes, the contractor, said to WDSU in New Orleans that Michael Thomas had thrown two bricks at his truck and rammed it.
Also Read:- Kate Middleton Best Meeting With Harry Styles Goes Viral
Cifuentes said he was the project manager for a house being built near Thomas' home, and Thomas complained that construction crews parked their vehicles on the street. Thomas allegedly threatened Cifuentes with a "brick or a bullet" if he parked where Thomas had advised him not to.
Driving, I watch him get out, thinking, 'I don't know what he's doing, I'm just worried about my job,' and he approaches this large mound of sand, grabbing. A brick, and he throws it at my car, and the boys are like, 'Hey, your truck, your truck!' 'Oh, dude, he's really doing something,' so, I grab my phone and I start recording it, and he grabs my phone and grabs me and shoves me," Cifuentes said.
Cifuentes said he is a fan of Thomas and was shocked by the way Michael Thomas acted.
I told him, "Man, listen, I support you every Sunday; I never imagined I'd have this issue with you." We are now here, Sifuentes stated.
Thomas, whose career has been plagued by injuries the last three years, has played in all nine games this year. Along with those stats, he leads the Saints in receiving yards (439) and catches (38) as well. It doesn't appear that Michael Thomas won't be able to play against Minnesota on Sunday due to the incident.